5 Steps to Finding the Best Cosmetic Dentist for You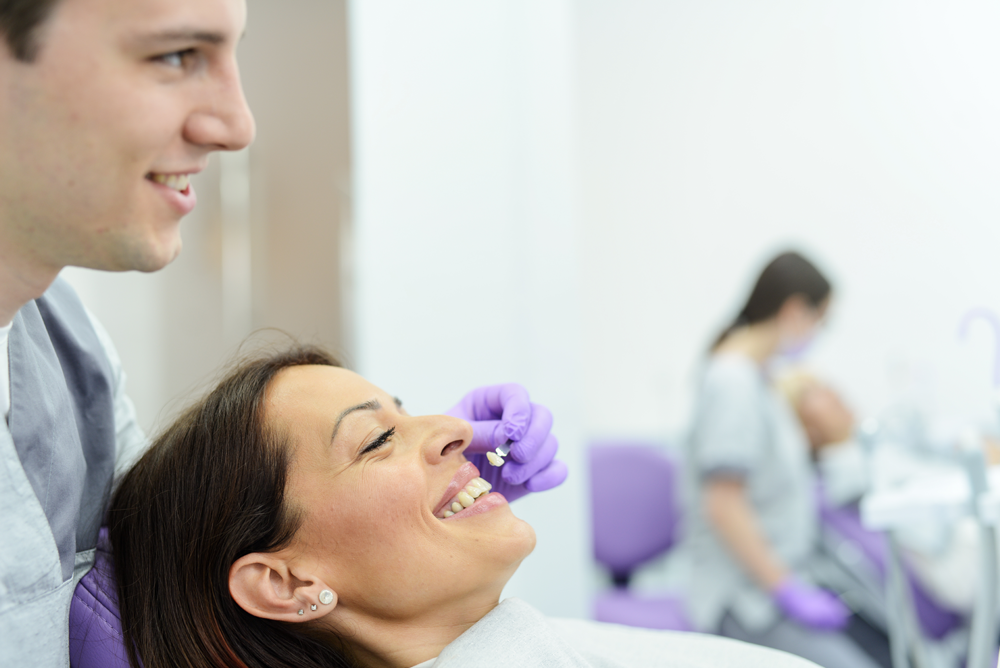 Transforming your smile is easier said than done, right? You need to find the right cosmetic dentist, someone whose artistry and experience you trust. Last month we gave you a primer on how to protect yourself against cosmetic dental scams. And this month's post builds on that by giving you a guide to help you choose a cosmetic dentist who is right for you.
Let's jump right in! Use these steps to create a checklist to help you stay organized in your quest for a fantastic cosmetic dentist.
Step #1 Start By Making a Smile Makeover Wish List
Before you even start looking for a cosmetic dentist, write down exactly what you want. There are many things to consider when selecting a cosmetic dentist. Keeping a list of your expectations will help you stay organized when evaluating dentists' proposals. 
Compile detailed notes in your wish list to give yourself a complete picture of the treatment. Include descriptions of what you'd like improved or changed, even if you don't know the technical name for the treatments. And if you expect your cosmetic dentist to have certain amenities, shoot for the stars! 
Step #2 Ask Friends and Family for Cosmetic Dentist Referrals
Getting referrals from someone you trust is the best way to go, in general. Chances are, someone in your social circle has had some cosmetic dental work done. Ask them about their experience! Your general dentist will also be a good option for cosmetic dental referrals. 
Once you've made a shortlist of a few candidates, do a deeper dive. Check their online reviews and social media and see if the feedback intersects with your wishlist.
Step #3 Look For Credentials and Cosmetic Dental Education
In last month's article 'Protecting Yourself Against Cosmetic Dental Scams', we highlighted the artistic aspect of cosmetic dentistry. We strongly recommend requesting your prospective cosmetic dentist's smile portfolio of before and after shots. And of course, check for credentials! 
It's a good idea to look for a cosmetic dentist who is a member of the American Academy of Cosmetic Dentistry (AACD). Also look for additional, dedicated education in cosmetic dentistry, since few dental schools actually provide general education in this field. Overall, a smile portfolio and full CV will give you a well-rounded view of their experience. Dr. Ed's CV is a great example of what to look for.
Step #4 Ask: Is Cosmetic Dentistry Your Specialty? 
Is your prospective cosmetic dentist's practice devoted to the art form? While it isn't essential for your cosmetic dentist to restrict their practice to cosmetic procedures, it certainly helps if they are devoted practitioners. 
Cosmetic dentistry should, at the very least, be a fundamental pillar of their practice. While it's true that cosmetic dentistry isn't a recognized specialty, a great cosmetic dentist will want to do as many cosmetic procedures as possible to perfect and exercise their artistic and technical skills.
Step #5 Take Time to Ask All the Questions!
An initial consultation is for your benefit and comfort, so bring along your wish list and research. Establishing a clear line of communication from the get-go is essential to achieving the smile of your dreams. Make your objectives known and ensure that you and the dentist are on the same page. It's important that you feel comfortable and at ease around your chosen cosmetic dentist.
Your Smile Makeover in 5 Steps
Yup, it takes a fair bit of leg work to find the right cosmetic dentist, from making a thorough wish list to doing a ton of research and attending consultations. But your smile is your greatest natural resource, so consider it time very well spent. 
While it can be tempting to cut corners and put your faith in the first cosmetic dentist you talk to, take your time. Remember, measure twice and cut once. We sure do!
Dr. Ed Lowe
 The Lowe Centre for Cosmetic and Implant Dentistry