Is Your Smile Wedding Season Ready?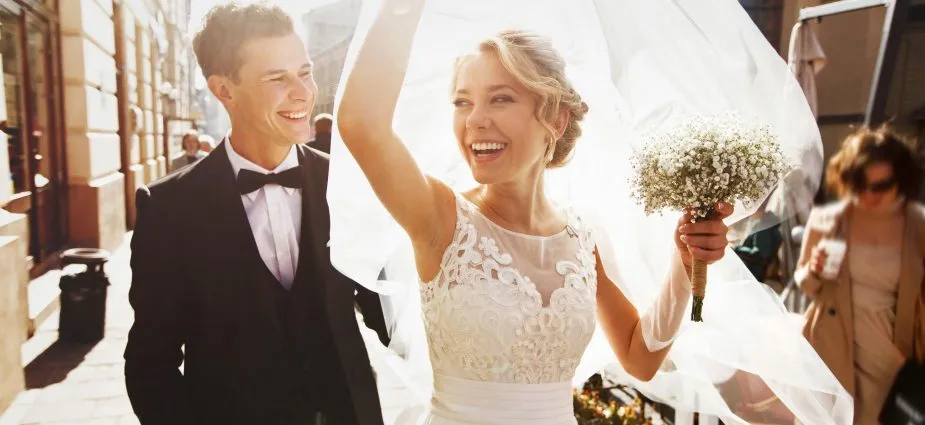 Wedding season is right around the corner, and unless you're planning on 'smizing' your way through your wedding photos, there's probably a good chance you want your smile to be picture-perfect for your nuptials. Whether you're the bride, groom, a wedding party member or guest – here are our top tips for a wedding-ready smile!
Give Yourself Time
We suggest a meeting with your oral healthcare professional to discuss your goals. Having your teeth professionally cleaned by a dental hygienist will help remove surface stains, and fight any decay or gingivitis.
The sooner you make an appointment, giving yourself more time ahead of the big day to achieve your goals – the more effective your results will be!
Tooth Whitening
From strips to toothpastes, to gels and bleaching trays, there are infinite options for tooth-whitening products, available both in and out of the dental office. Before the wedding, we recommend a consultation with your dentist to discuss the best methods to deliver an extra shiny smile that is both safe, effective, and will help you best achieve your goals.
A healthy Diet
From brushing and flossing daily, to regular dental check ups and the foods you eat – taking care of your smile is a lifelong journey, not a destination! Try to limit your mouths exposure to food and drinks that stain your teeth, such as coffee, tea, and sweets! Drink plenty of water to keep your mouth hydrated, and opt for smile friendly choices – such as fiber-rich fruits and vegetables (think apples, leafy greens carrots and celery!), cheese, yogurts and almonds.
The Big Day
Be sure to brush and floss in the morning, and a quick swish of mouthwash will keep bad breath at bay! We also suggest bringing along a small oral hygiene kit, which includes a moisturizing stick or gloss for lips and floss – making quick touch ups a breeze, throughout a very busy day.
Wedding season is a fun, exciting time of year for all, and extra special for the bride and groom. Whether it's your wedding, or the nuptials of a family member or friend – our biggest tip is to make every moment count: create smile-worthy memories, both in front of, and away from the camera!
– The Ed Lowe Centre for Cosmetic & Implant Dentistry